Black Summer Truffle Chips in Oil
Description:
They are amazing on pizzas and leavened products such as bread and savoury croissants.
Weight:
45 g
Brand: T&C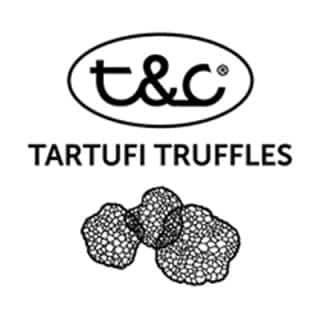 T&C is located in Acqualagna, in the heart of the Apennines where oak, holm oak and hazelnut forests are the perfect habitat for the growth of truffles, a product that has been famous for centuries throughout the world. Curiosity, even as a child, about the quarrymen who venture into the woods with their dogs led Ulderico Marchetti to found this company 30 years ago whose philosophy is to combine passion, careful selection of raw materials and tradition with innovation and the technology of new machinery to guarantee a top-quality product all year round. Its truffle products are exported all over the world as well as being appreciated and used in the kitchen by some of the greatest chefs such as Claudio Sadler or Daniele Persegani.